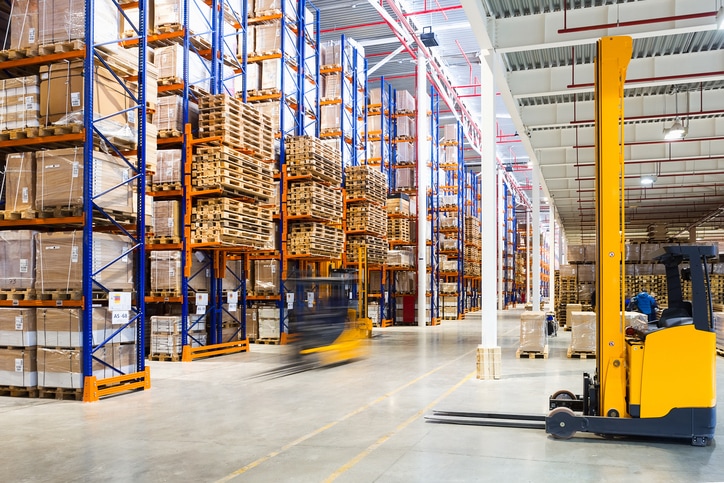 PALLET RACK SYSTEMS
Pittsburgh, PA
Pallet Rack Systems are the very heart of a warehouse. Nothing is more critical to your warehouse storage than a durable, well-designed pallet rack system.
Cranston Material Handling of Pittsburgh offers a wide range of styles of adjustable pallet racks that will allow you to maximize your pallet storage. Our experts assist in consulting, designing, and installation of pallet rack systems to meet your needs.
We have over 60 years of experience working with hundreds of companies installing pallet rack, cantilever, warehouse shelving systems and more. When it comes to optimizing your space and designing warehouse pallet rack shelving, Cranston has the experience you want.
Types Of Pallet Rack Systems
Best suited for items that are bulkier or longer, such as steel pipe, bar stock, bundles of lumber, or wide crates.
In this system, the pallets are stored one behind another, this increases by 30% the number of pallets that can be stored in your warehouse.
With this lowest cost high-density option the forklift drives into the rack system to store large quantities of the same SKU.
Integrate two or more types pallet racks together and you will have a hybrid storage rack designed for your specific needs.
This method uses gravity conveyor that allows the pallet to flow through the rack from the input side to the output side. Allows for FIFO storage.
This is the most common, least expensive type of rack that allows you to store a wide range of pallet sizes with a standard forklift.
This high density storage option places pallets on nesting carts. The next pallet loaded then pushes the first pallet pack into the rack.
The most damage resistant style of racks. Best for high-volume high-turnover warehouse environments with heavy forklift traffic.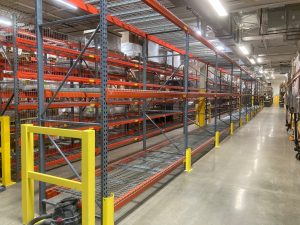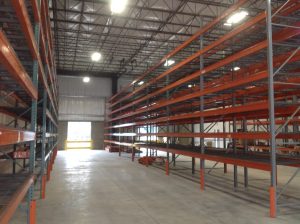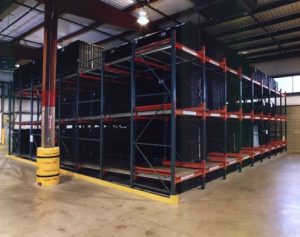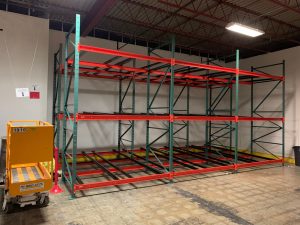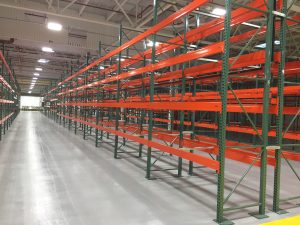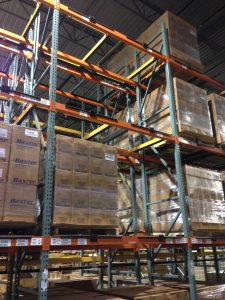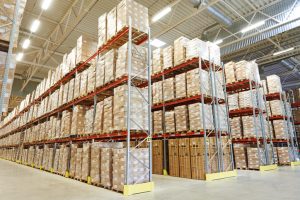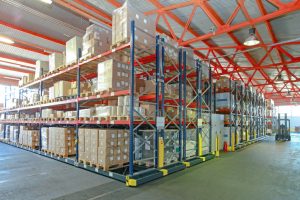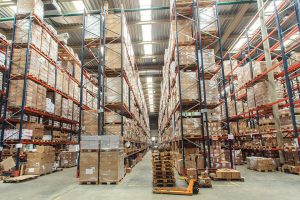 Benefits Of Pallet Rack Systems
Save Space

Increase Storage

Control Material Flow

Increase Efficiency
Promote Safety

Customizable

Make Addition & Expansion Easy

Improved Material Handling
Maximum space utilization is accomplished with pallet racking by using all the space between the floor and the ceiling.
The needs of business change and moving or adding an addition to your building may not be an option. If your timeline—or your budget—cannot wait for a change in your physical space, the right pallet rack system can maximize the number of pallets you need to store.
Cranston Material Handling of Pittsburgh, Pennsylvania has decades of experience in designing and building optimized rack systems for our clients. No two industries or businesses are exactly alike, and knowing which products will create the most efficient and effective storage is what we do best.
Contact Us About Your Pallet Racking Project
We're Proud To Carry High Quality Products From These Manufacturers