In any distributing or warehousing environment, it is crucial to prevent accidents and injuries, keep valuable inventory secure, and protect equipment. With busy operations, it can be challenging to monitor delivery drivers, visitors, and service providers that are coming in and out of your building. 
To help remedy this situation, companies can install driver cages which can offer a variety of benefits to your operations, including: 
Increase facility security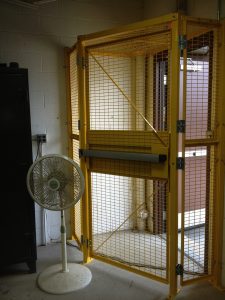 With a driver cage, you can provide visitors access to your facility without allowing them access to any inventory, tools, or equipment within your facility. A driver cage allows them into your facility, but they can't exit the cage until authorized personnel admits them into the facility. 
Protect Visitors
Drive cages also help to improve the safety of visitors significantly. Driver cages can be placed in high-traffic shipping and receiving areas to help keep accidents at bay and prevent visitors from walking into forklift aisles or coming into contact with dangerous moving machinery. 
Provide an Employee entrance and Emergency Exit
While driver cages are useful for keeping truck drivers, salespeople, delivery personnel, and other visitors safe, they can also serve as an employee entrance to the facility. They can also be designed to be used as a quick exit for employees in an emergency. 
Tips for Designing Your Driver Cage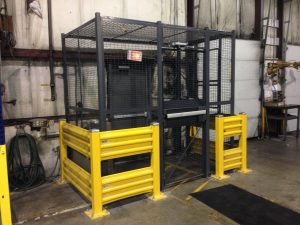 There are a variety of components that can be added to your driver cage. It is recommended that you add a full-width push bar to your drive cage. This will allow you to use your driver cage as a quick exit for an emergency. 
To increase the security of your driver cage, you can also install 5-button coded access, card readers, and remote push buttons. Other accessories include:
Service windows- With a service window, you can allow for the secure exchange of small items and paperwork. 

Steel benches- You can install a 4', 6', or 8' wide steel bench to provide seating for drivers. 

Ceiling panels- If you require a complete enclosure, consider installing a full-span ceiling to complete your driver cage. 

Guardrail systems- Driver cages are usually installed in higher traffic areas of the facility, so it is recommended that you install a single or double high guardrail safety system around the perimeter of the driver access cage. This will provide additional protection to drivers. 
Driver Cage Design and Installation Services for a Safer Facility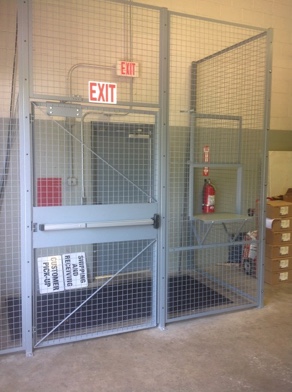 At Cranston Material Handling Equipment, we are dedicated to providing our clients with high-quality products to help them keep their operations running safely and efficiently. If you are interested in learning more about how a driver cage can benefit your facility, contact the experts at Cranston Material Handling Equipment today! 
https://www.cranston-material-handling-equipment.com/wp-content/uploads/2017/03/cr-logo.png
0
0
David Cranston
https://www.cranston-material-handling-equipment.com/wp-content/uploads/2017/03/cr-logo.png
David Cranston
2020-03-06 13:15:57
2021-07-01 15:05:57
Why Companies Are Installing Driver Cages and How to Design One